Resources that could make your wedding planning less stressful and more productive!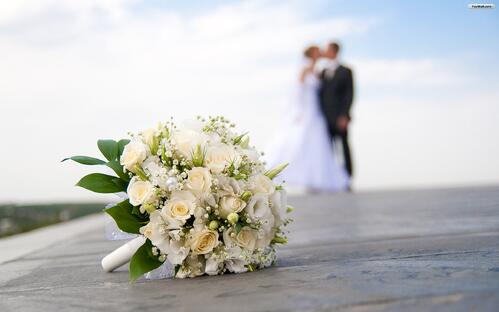 Ah, weddings! Love and romance fills the air while dreams of a future together occupy the heart and mind. The wedding plans themselves, however; can frustrate and sap the energy of even the most excited bride-to-be. To keep you from biting your nails over the plethora of decisions that must be made, take a look at these wedding planning resources created for helping a bride plan her own wedding.
Staying within your budget is important
This should be the first thing to consider. From choosing the venue to bridesmaid's gifts, before you know it, you've over-spent your wedding allowance. See Bridal Guide, The Simple Dollar, and The Knot, for budget-friendly advice.
Organizee your ideas
To keep your ideas together, especially if you are playing around with more than one theme idea, a wedding journal comes in handy. Zazzle offers an array of notebooks just for the occasion that range in price from $5 to $50 with a variety of subject and design options. Of course, if you're a super-organizer, any pad of paper will do. For the computer savvy, there are web sites that offer online planning software to organize your thoughts and ideas. The Knot offers iPhone apps such as a planning checklist, wedding budgeter, and guest list manager, as well as personalized wedding websites to help organize details and showcase your ideas to family and friends.