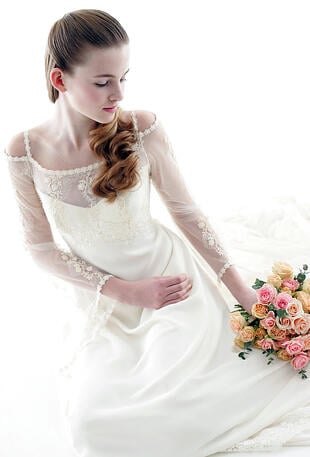 Health and Fitness tips to get ready for the Wedding
Everyone wants to look their best on their wedding day. You will have these wedding pictures hanging the walls of your home and the homes of your parents and in-laws for all of the foreseeable future. You will forever be memorialized the way you look on this one day. It's too easy to stress out over your body. But here are a few things to keep in mind.
1. Plan ahead. If you plan on losing weight, do it months before your wedding. There is nothing worse than realizing the day before that your wedding dress isn't going to fit. Make sure you have time to make the proper alterations.
2. Focus on the face. Wedding dresses these days are incredibly flattering. Most of what people will focus on will be from the shoulders up. Make sure you are using the right face wash, exfoliates; face lotion, etc. for your skin type, and the right shampoo, conditioner, and product on your hair. Also do trial runs with several make-up options and hairstyles beforehand.