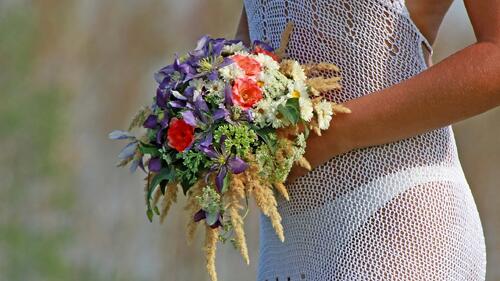 Have you discovered Etsy yet! Originally started as a site to sell handmade arts and crafts items, it has grown to be so much more! Now Etsy is an online shopping destination that is home to everything from best friend bracelets and infinity scarves to antique tea cups and colorful hobo bags, Etsy appears to have everything and anything you could ever want, while still staying true to its origins, lots of handcrafted products for sale by the artisans who so lovingly and artfully practice their crafts.
One of Etsy's most popular online departments is weddings. They have everything you could possibly want or need to plan the wedding of your dreams, and most likely within your budget. Here are just some of the categories of products they have for sale:
They even have a section on Real Weddings and a Wedding Registry.
Within each of the above categories there are dozens of sub categories of products. The selection is nearly endless. Browse to your heart's content! In Bridal accessories they have everything from bouquets to clutches, jewelry to lingerie, shoes and much more
Are you looking for the perfect accessories, wedding gifts, bridesmaid gifts, groomsmen gifts, wedding party gifts, wedding favors, Etsy has it all from bow ties and cufflinks to suits & tuxedos and so much more.
I think it is safe to say that Etsy could be The Shopping Destination for all your wedding planning needs. The availability of products is staggering. Many of them are hand crafted originals, and many can be personalized as needed. Etsy has everything from the cliché to the eclectic and beyond. No matter what you wedding style, colors or budget you should make Etsy the home to begin all your wedding plans.
If you happen to be looking for some original gifts for your bridesmaids or the mother of the bride or mother of the groom check out our Etsy Store for some ideas and our Website for more personalization options.
Good Luck!
New Hope Soap – Unique gift ideas for Wedding Favors, Wedding Gifts, Bridesmaids Gifts. Great gift ideas for the women in your life – gifts for Mom for Mother's day, for anniversaries, birthdays or just because! Personalized gift ideas for your Wife, Girlfriend, Mom, Sisters, and so much more. Let New Hope Soap help you find that perfect personalized gift for that special someone, with the touch of the luxury lifestyle.