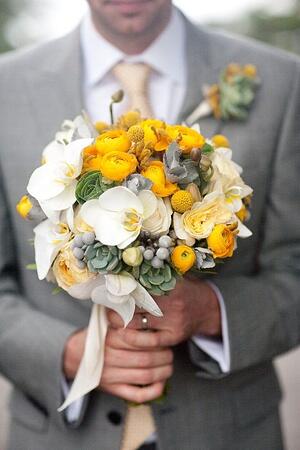 We are usually under the impression that the wedding day is, well, basically all about the bride. However, not every groom just wants the responsibility of showing up on their wedding day. Grooms want to be a part of the planning and even handle some of the wedding responsibility on their own. With that in mind, here are the top 15 must follow blogs for the groom to follow.
Well-Groomed: Well-Groomed was started, in 2010, because the creators were under the assumption that men wanted more than the task of just showing up on their wedding day. This blog is all about style, wedding planning advice, and even wedding DIYs for the guys.
The Groom's List: This blog is for the guy who wants a checklist of their responsibilities and an explanation to go with them. This is a great place to go for all the men involved in the wedding. There is plenty of advice for the fathers involved as well as the groomsmen and ushers.
Trendy Groom Wedding Blog: This blog was created by a full time wedding photographer. This is the place to go for the groom who needs some inspiration. This blog provides ideas and tips on how the groom can equally contribute to the wedding, thus making it a truly special day for both the bride and the groom to enjoy.