We've all been there -- invited to a wedding and not sure what to give the couple.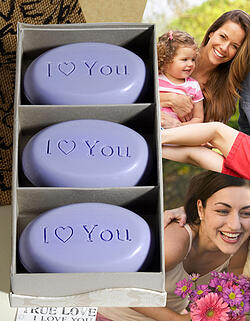 In some cases we don't know the couple's personal tastes very well, while in others we want to give something totally unique and meaningful.
To help you in your search for the perfect buy, here's our list of the top 20 most popular wedding gift ideas for the couple.
The iconic stand-up mixer is a very popular registry and gift item for weddings. With all the great Pinterest recipes available, many couple's want to try their hand at baking, making homemade ice cream or pastas, and more. Plus, it just looks good on the kitchen counter.
2. Wall Clock
It's handy to know the time and wall clocks are often more than a timepiece. Choose from a variety of different looks -- traditional, nautical, funky, Victorian, whimsical, and more!
3. Recipe Book
Find a food-specific title dedicated to a favorite dish or ingredient you know the couple love.
This simple gift can be used by any couple in their new home. Make it special by having their names or just "Mr." and "Mrs." engraved on the top!
Give the couple a place to conveniently store their wedding rings at night, during showers, or while gardening. Having a particular spot to always place wedding rings helps ensure against loss!
6. Bed Sheets Set
It's helpful to have an extra set of sheets on hand for guests or laundry days. Choose a neutral color like ivory, light blue, or gray if you're not familiar with the couple's personal taste.
7. Kitchen Gadget
Many couple's suddenly take more interest in cooking after marriage -- it's an activity that can be done together, it's more affordable than eating out, and it can be quite delicious! Think of your favorite go-to handheld kitchen gadget and buy them a copy.
Find your favorite snapshot of the wedding couple and submit it to an artist to be turned into a custom portrait painting. You'll really "WOW" the couple with this gift!
9. Everyday China
Most couples will have a set of everyday china on their wedding registry. Depending on the price point and your budget, buy the whole set or just a few items. Extra plates and bowls make a set last for years.
Personalized or colorful luggage tags are an easy way to identify suitcases as they come off the baggage claim carousel. Since many couples depart for their honeymoon within a day or two of the wedding, this is a gift item you may want to give early.
11. Health Shake Blender
For the health-conscious couple, a blender will come in handy for making all those fresh shakes and salsas! If you're familiar with their diets, include a pack of their favorite protein blend or shake add-in.
Scented candles are great for creating a warm and welcoming atmosphere at the home or office. Have the couple's initials placed on the candle jar for a personal look.
13. Serving Tray or Platter
A beautiful serving tray or platter may only come out a few times per year, but when one is needed it's nice to have a few sizes and styles for different occasions.
14. Cookware
A set or an individual piece of well-made cookware makes a great wedding gift. Be sure to find out if the couple have any objections to Teflon or other pre-coated non-stick surfaces.
15. Wine Glasses
Give a set of wine glasses in a straightforward design or something with a special twist.
What started out as a trend has now become a necessity in many households. The Keurig® brewing appliances are easy to clean, quick, and convenient.
17. Keurig® Brew Cups
These can be found at almost any grocer or department store, and make an excellent accompaniment to the appliance above.
This is another quick and easy wedding gift that is super easy to customize. These disposable hand towels come in handy during large family gatherings, holidays, or other busy times of the year. Have the couple's last name, initials, or a simple graphic monogrammed on the front for a personalized touch.
19. Knives
Whether it's a set of kitchen cutlery or a travel pocket knife, this always remains a popular wedding gift. Its usefulness is undeniable and extra knives are always handy at Thanksgiving!
20. Money
This timeless gift never goes out of fashion and is a welcomed addition to the piggy bank. Give in the form of cash, check, savings bond, or gift card.
Some of the gift items on this list are simple and quick, while others require a little more effort. The gift you give to the wedding couple all depends on your depth of relationship with them, current budget, and the amount of time you're willing to spend searching for and obtaining the gift. With this list, at least the last qualification -- time -- can be reduced as we've narrowed down your options to find the perfect wedding gift!
Which of the ideas above is your favorite? Contact us for more wedding gift ideas or to learn more about our personalized scented soaps and candles.