A Guide to the Top 10 Best Destination Wedding Guides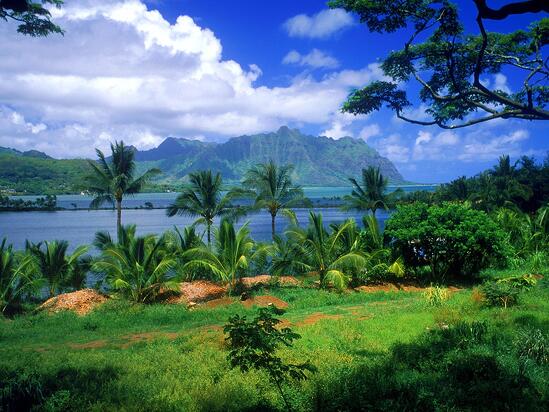 A destination wedding offers the bride and groom to have the wedding of their dreams in a unique intimate setting. It is a way for the couple to combine their wedding and honeymoon into one unforgettable event. Once you have agreed to a destination wedding, the next decision is to decide where to have your dream wedding. Here is a guide to the top 10 best destination wedding places.
1. Hawaii
Hawaii makes the top ten list for many reasons. One is that no passports are needed to go to Hawaii. This makes travel easy for not only for you, but for the family and friends that will be joining you. However, it is not only about the easy travel. It is about the many picture perfect romantic spots that Hawaii has to offer. There are lagoons, waterfalls, mountains, beautiful beaches, that would make the perfect spot for your wedding. The many popular resorts have wedding planners that will be more than happy to help you plan your perfect day.
2. Mexico
Looking for lovely beaches, warm weather almost any time of the year, and spicy food? Mexico is the place for your wedding. Civil union weddings are recognized in the United States, however religious ceremonies are not. The paper work is rather simple. The popular locations for destination weddings are Acapulco, Puerto Vallarta, Cabo San Lucas, and Riviera Maya. Many of the resorts in Mexico offer all-inclusive weddings and even have their own wedding planner that will take care of all of the arrangements for you. If you are hoping that some beautiful humpback whales will crash your wedding, plan on your wedding for the time period between May and December.
3. New York State
If being a princess is your dream on your wedding day, but traveling to France or Ireland is out of the question. Do not worry. Your dream destination wedding can still come true. New York State is home to two castles that would be perfect for your fairy-tale wedding. The Oheka Castle is in Long Island and it represents the French-style castle. If you are looking for an Ireland medieval castle, consider the Castle Hotel and Spa located in the Hudson River Valley. The castle has gotten its inspiration from the Castle Lismore located in Ireland.
4. Take A Cruise
If you know you want to travel for your wedding but do not have one specific location in mind, consider a cruise for your destination wedding. Not only do the cruise ships have chapels on board specifically designed for weddings, but port weddings can also be arranged. Cruise weddings tend to be less expensive than other destination weddings. Plus, your honeymoon will be spent visiting a variety of different ports.
5. Aruba
If you are looking for 80 degree temperatures, endless sunshine followed by unforgettable sunsets, Aruba is the place for your wedding. The never ending beaches provide a natural setting for any wedding. So if you love the sun, beach, and turquoise water consider Aruba for your beach wedding. Once the wedding is over, there are a variety of casinos to help the party going. There are some resorts that offer all-inclusive packages that help keep the budget in check.
6. Trondheim, Norway
The idea of seeing the Northern Lights is something that everyone has on their bucket list. Imagine getting married under the sky filled with these mystical lights. Your wedding day will stretch long into the early morning of the next day thanks to these beautiful lights. The spectacular lights are not the only spotlight in Trondheim. Consider hiking a glacier or skiing on the beautiful snow covered mountains. At the end of the day, snuggle together by the fire place and toast to your wonderful wedding.
7. U.S. Virgin Islands
The Virgin Islands are a popular wedding destination because of its short travel from the U.S.,and no passports are required. Please note that obtaining your wedding license is not as easy and a waiting period is required. However, once your paperwork is complete and it is time to get married, there are three islands to choose from: St. Croix, St. John, and St. Thomas. Each island offers its own unique wedding experience, and make sure to visit them all while on your honeymoon. If you are looking for a truly memorable wedding, consider getting married underwater or rent a yacht or a villa. Though, there is nothing wrong with a beautiful beach wedding.
8. Key West
For a beautiful causal wedding, consider sailing into the sunset in Key West. Romantic sunset weddings on the beach are a popular theme. This is the place to go if you want to get away and just dig your toes into the sand.
9. Bahamas
If you are a fun loving couple who does not want to go to far away, the Bahamas just may be the perfect place to host your wedding. There are roughly 700 islands so finding one to truly make your wedding your own, should not be difficult. There are a variety of hotels that specialize in destination weddings to help plan your perfect day. There are a variety of activities for your guests to enjoy from snorkeling to spas to shopping and clubbing. The Bahamas truly offers a little something for everyone.
10. Las Vegas
Las Vegas has something to offer every bride. Whether your dream is to get married by Elvis or a romantic wedding by the water, these are all possible in Vegas. Vegas welcomes any crazy wedding theme without any questions or judgments.
A destination wedding is a once in a lifetime event. To further discuss your destination wedding or to ask any wedding related questions, do not hesitate to contact us