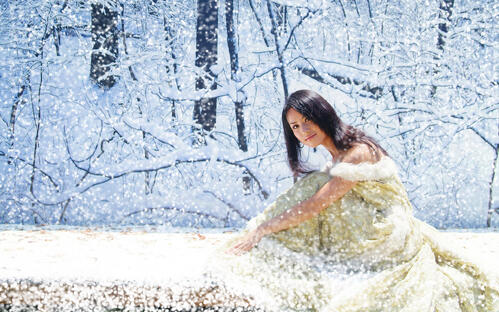 Winter weddings tend to be charming occasions to remember, with a certain elegance and glamour. If you are planning a winter ceremony here are 6 tips for planning the winter wedding of your dreams.
Be Considerate: As out of the box at it may seem, offering cough drops, individual hand sanitizer & Kleenex would be an amazing gesture for your wedding guests. Also, having several space heaters and a hot coffee and tea bar can keep your guests comfy.
Dazzle with Decor: Certain types of flowers and floral arrangements speak winter. Some flowers include Bells of Ireland, Poinsettias, Sweet Pea and tulips. Also, have a table set up for candles, because candles set a wonderful, warm winter feel. Types of candles include pillar candles and tealight candles.
Have a Small Guest List: When most people think about winter weddings, they envision cozy and intimate. To keep the comfortable ambiance, keep your guest list petite, which means don't invite more than 50 guests!
Location, Location, Location: Planning the perfect winter wedding depends on the perfect location. Choose a venue that offers warmth but gives a view of the outside winter scenery.
Pick Your Theme: All weddings have a theme, whether they are formal or not. For example, winter wedding themes can involve Steampunk and Winter Wonderland.
Stick to Winter Color Basics: You can incorporate any color you would like for your winter wedding, however it isn't truly a winter wedding unless you integrate colors that are reminiscent of the season. Colors that scream winter are cognac, cranberry, antique gold, mint green, ivory, plum, metallic silver, sangria and of course winter white!
Need more tips on how to make your winter wedding magical? If so, contachttp://newhopesoap.com/t us.