By Linda Hilliard - Author of the Book
E-mail Your Weight Away - Diet Dialoges for Women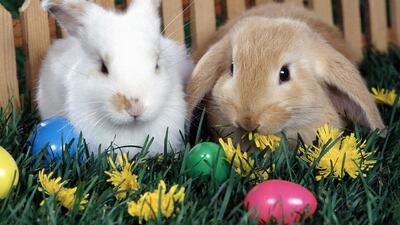 Whether you celebrate Easter of not, that #!@*(!# Easter bunny can be a serious threat to your dieting efforts. Perhaps you never have - or no longer - buy jelly beans to fill baskets (on behalf of that long-eared critter), but it's just about impossible to pass a checkout counter this season without being tempted by an Easter treat. Whether it's three chocolate eggs for a $1.00 - or a friendly baskets of jelly beans ("Help Yourself") this particular holiday is right up there with the major high-calorie temptation holidays.