By Linda Hilliard - Author of the Book
E-mail Your Weight Away - Diet Dialoges for Women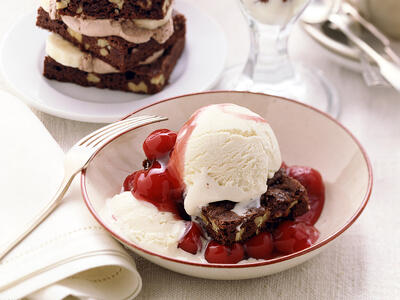 Someone asked me to write about an experience she had while visiting with a friend. Both women are faithful to their diets. They support one another's efforts and always try hard to choose wisely at every meal.
But every so often, the friendship reward/sabotage mentality slipped in. Knowing her friend loves ice cream, one asks the innocent question: "Do you want to get an ice cream?" The other thinks, "Well, I don't need an ice cream, but since she is asking, she must want to have one." So she responds: "Well, I'll have on if you have one."
Normally, one of these women would be the conscience for the other. But the "I want to do what will make my friend happy" mentality kicks in. One dieter will succumb to the whim of another not for the love of ice cream, but because she want her friend to be happy.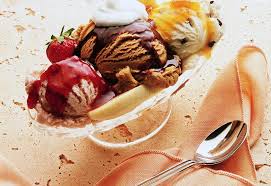 This happens often to dieting friends:
Your friend wants to meet for a drink and orders a high calorie appetizer. You don't want to make your friend feel awkward, so you eat the snack as well
.
A buddy is tempted to try a restaurant's much heralded Chocolate Lava Cake for Two and – as a friend – you agree to share.
Wanting a friend to be happy can undermine both your efforts.
Frequently, the decision for friends to blow a diet happens in an instant. Both parties are in a good place and a kind-hearted suggestion can have disastrous impact as each party quickly responds not from self interest, but what they think the other wants to hear.
So what do you do? The obvious answers are:
Don't ask if you don't want a "Yes" answer


Be honest with yourself; consider your own motivation


Way before you're both standing in front of the ice cream shop, decide whether tonight is a treat night so that you can both plan your food intake for the day.
If you want an ice cream or a chocolate lava cake, that's fine; it's your choice. If your friend wants those treats – that's her choice. No criticism. But do not be a saboteur and encourage a bad decision.
On the other hand, if bonding over ice cream is more important than it's impact on your scales - ENJOY!
Linda's Book is available on Amazon!
Kindle Edition
New Hope Soap – Unique gift ideas for Wedding Favors, Wedding Gifts, Bridesmaids Gifts. Great gift ideas for the women in your life – gifts for Mom for Mother's day, for anniversaries, birthdays or just because! Personalized gift ideas for your Wife, Girlfriend, Mom, Sisters, and so much more. Let New Hope Soap help you find that perfect personalized gift for that special someone, with the touch of the luxury lifestyle.