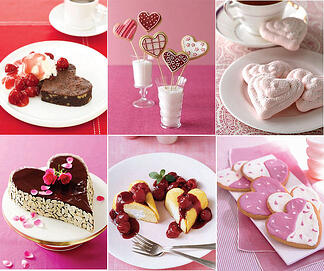 With Valentine's Day fast approaching that age old struggle for men across the country begins anew. What do I get the women in my life! Should I go with the tried and true, a card, some chocolates, and flowers, or should I actually put some thought into it and be more creative. Hummm! – What's a guy to do?
A recent survey showed that that over sixty percent of women enjoy chocolate more than sex. Wow! Didn't know that! But recent surveys also show that women are more health and fitness conscious than ever before! Herein lays the conundrum. While chocolate may have a health benefit or two, depending on who you listen to, it is also a decadent wasteland of sugar and calories. What's that old cliché, a moment on the lips a lifetime on the hips? Yikes. With so many women so health and fitness conscious, why would you want to give her a gift that could so easily sabotage here health and fitness goals? As a caring and loving partner, you wouldn't, right?!
So instead of going with the old tried and true, step outside the chocolate box (pun intended) this year on Valentine's Day and put a bit of thought and a piece of your heart into your gifts. Show her you really care, really understand her as a person, as a woman, as a partner, and that you truly value her and her happiness.
So now what? What's the plan, Valentine's Day without chocolate or candy? Visit this Pinterest board for some ideas that don't include calories!
Don't be just another guy this valentine's day, be a man, her man, the man of her dreams, the prince charming she always knew you could be! Dazzle her with gifts from the heart! Oh yeah, don't buy her a Valentine's Day card, make her a Valentine's Day card!
And ladies – if your man doesn't get it, share this blog post with him, He just might surprise you!