By Linda Hilliard - Author of the Book
E-mail Your Weight Away - Diet Dialoges for Women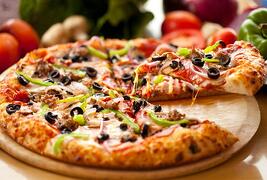 You have a family that respects your diet effort, but is not willing to join you. Here are a few more survival tips on how to feed them, but not feel you're cheating yourself.
Buy those teenagers their snacks and buy your spouse any favorite foods. Then stock your kitchen with your own diet foods. Then go out and buy more diet foods. You've got to have food in the kitchen that you can eat. It's inconceivable to cook a non-diet meal for your family and then have nothing that you can eat yourself. You're not a martyr, you're a dieter! Eat, but eat right. Do not allow yourself to feel cheated; that's a slippery slope that leads to diet failure.
Side note: Some people say - only buy snacks for the family that you don't like yourself. Yeah, right - good luck with that. Personally, I can't think of any snack food that I don't like. I can only survive binging on their foods by having substitute foods of my own.


You've got to get smart about dieting and exercise. Learn, learn, learn. You have to realize that playing ball with the kids in the backyard does NOT burn enough calories to justify sharing an ice cream treat with them. Know that tasting food as you cook it is defeating your diet. Acknowledge that skipping one meal does not mean that you can eat extra at the next meal. This list could go on forever. Not only learn how to diet properly, but learn how not to kid yourself.
There's more! Check out the third part of this blog series with dieting tips when all around you are eating.
Linda's Book is available on Amazon!