Sandalwood and Sandalwood oil have a deeply rich and warm woody scent that has been sought after and used for centuries for religious and spiritual ceremonies, as an aromatherapy treatment, in cosmetics, perfumes and medicines.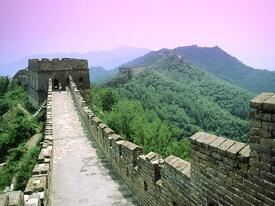 Sandalwood is one of the most sought after fragrant woods even today, perhaps due to the deepness of the aroma, but also due to the fact that sandalwood can retain its bright fragrance for decades!

Sandalwood comes from the fragrant woods of the Santalum genus that include Indian sandalwood, Australian sandalwood, quandong, and other sandalwood varieties.

The history of sandalwood is an intriguing one that goes back for many centuries and is steeped in religious and spiritual traditions, particularly in the Far East. To this day it is widely used in China, India and Japan.

In the Hindu religion, sandalwood is still used as part of its rituals and ceremonies. It is converted into a paste that Hindu followers rub on their foreheads, necks, and chests. It is also applied to their religious icons.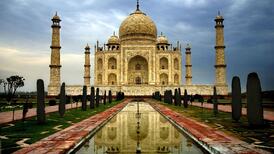 In Buddhism sandalwood is used as incense as an offering to the Buddha. Buddhists also use the incense to improve alertness during meditation.
Sandalwood oil is believed to have medicinal properties. In the past it was used as an antiseptic, as it has anti microbial properties.
Today sandalwood and sandalwood oil are quite popular in the United States as well as the Far East. Its uses include aromatherapy treatments, perfumes, scented soaps and other skin care products.
As part of an aromatherapy treatment, sandalwood is believed to help with digestion, soothing throat irritations and dry coughs. It is also used as a treatment for depression, nervousness and anxiety disorders.
Used in soaps and cosmetics sandalwood oil helps to soothe dry cracked skin, ease skin irritations, and rashes and to treat acne.
At New Hope Soap we combine Sandalwood along with white birch, rose, palm, grasses, Madagascar basil and clove to create our Bamboo Birch signature 6.5oz bar soap.
Treat yourself to a refreshing and invigorating bath with our signature 6.5oz bar soap in Bamboo birch featuring sandalwood!