By Linda Hilliard - Author of the Book
E-mail Your Weight Away - Diet Dialoges for Women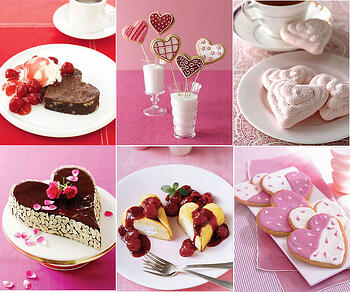 It seems like everyone is on some kind of diet these days - and no group is more diet conscious than a bridal party as they try to shed a few pounds to get ready for the big day!
If you have been charged with planning a bridal shower and you suspect that the majority of the guests will be unhappy with the usual heavy shower fare (bulky sandwiches, potato and pasta salads and trays of cookies), you may want to plan a non-traditional bridal shower.
Consider hosting a "Diet Friendly Shower."
After first ascertaining that the bride's feelings will not be hurt by the suggestion of a Diet Friendly Shower, you can make this a memorable, fun - and tasty - event.
The Venue
If the shower is to be held at a restaurant or function hall, you will need to work with the chef or caterer to come up with low calorie menu options. Obviously scheduling a shower at, say, Mario's Pasta Palace would be a bit more challenging than Mary's Health Food Cafe. Fortunately, most restaurants now offer healthy food choices - from salads and wraps to fresh fruit and light desserts.


If the shower is in someone's home, the food can be outstanding. If several people are working with you, consider a diet potluck shower. You can invite your team (or guests) to bring their best diet dishes to share - as well as their recipes for those diet dishes.
The Invitation
Historically, shower food has been a good reason to make an excuse not to attend. When you send out the shower invitation, be sure to note: "This Will Be a Diet Friendly Shower."
The Food
Food choices for dieters are bountiful. Whether you use a caterer, have a potluck, or stop at a deli counter, eating healthy is easier than ever. If you are a non-dieter and not sure of what to serve, there are plenty of dieters who will advise you. Or check the Internet or women's magazine for articles for enticing diet menus.
The Theme
Here's one warning when planning a calorie counter's shower. Serving diet food is one thing (that will be appreciated); diet decorations and diet gifts could be taken the wrong way (i.e., potentially hurt feelings). Make it clear to guests that bringing the bride a scale (unless it's on her registry) is NOT what this shower is about.
When planning a shower, don't be afraid to break with tradition and try something a little different when it comes to the food. The bride, the wedding party and dieting guests will thank you. And, okay, one tray of cookies for the non dieters or cheating dieters is probably okay.
Linda's Book is available on Amazon!
Kindle Edition
New Hope Soap – Unique gift ideas for Wedding Favors, Wedding Gifts, Bridesmaids Gifts. Great gift ideas for the women in your life – gifts for Mom for Mother's day, for anniversaries, birthdays or just because! Personalized gift ideas for your Wife, Girlfriend, Mom, Sisters, and so much more. Let New Hope Soap help you find that perfect personalized gift for that special someone, with the touch of the luxury lifestyle.